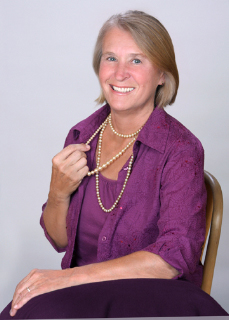 Jeane Slone is the past Vice President and present board member of the California Redwood Writer's Club, a member of the Healdsburg Literary Guild, Military Writer's Society of America, and the Pacific Coast Air Museum.
Jeane recently received the prestigious Jack London Award for service to Redwood Writer's Club.
Ms. Slone is the MC on Writer/Speak a TV show that interviews authors.
Jeane is a tutor for the Library Literacy Program.
She is the MC for the monthly event, "Dine With Local Authors."
Jeane distributes local author's books in local shops in Sonoma County.
Ms. Slone has published the historical fictions, She Flew Bombers, winner of the national 2012 Indie Book Award and She Built Ships During WW II (presently being made into an English for Second Language learners work book) and She Was an American Spy During WW II.
Her books are sold in museums all over the United States.
Jeane is the the daughter of parents who both served in the army during WW II.
She enjoys traveling, reading and kayaking on the Russian River, which is right outside her window.

She Was A WWII Correspondent On the Front Lines!
Ms. Slone's Hands on Experience!
Jeane Slone enjoys researching pieces of the forgotten past, especially involving amazing, powerful female heroines of the forties who experience gender and ethnic discrimination.
She Was an American Spy During WW II
Sky diving, shooting a WW II Colt .45, sent message on a real 1948 clandestine RS-1 HF wireless transmitter
Personal tour of spy displays at The Military Intelligence Museum in Chicksands, England
She also toured/studied the Musée de L'Armée in Paris, France
She Built Ships During WW II
Two hour tour site of the Port Chicago Naval base, site of the horrific explosion in Contra Costa County.
Toured the Richmond Shipyards, SS Red Oak Victory Ship, SS Jeremiah O'Brien Liberty Ship and The Maritime Child Care Center.
Interviewed a welding instructor at the Santa Rosa, California Junior College about welding in the forties.
She Flew Bombers During WW II
Flew in a World War I 1918, Curtiss Jenny open cockpit airplane, one of only ten presently airborne.
Experienced the following aerobatic maneuvers in a 1941 WW II Boeing PT-Stearman open cockpit bi-plane:
                              The Loop, Barrel Roll, Hammer Head, Cuban Eight.
Toured WWII Bomber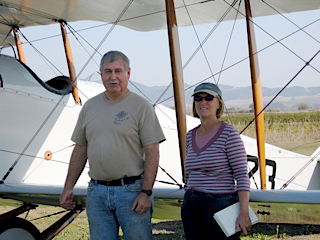 Jeane is Interviewed on Writers Speak!